Thank you for your interest in my fine art prints. I prepare all of my prints in my studio. Should you have any questions, please never hesitate to send me an e-mail at the link at the bottom of any of the pages on this site or give me a call.
Process: I edit in Photoshop for contrast and color correction, as well as black & white conversion. No elements are added or deleted. My workstation, from the monitor (Eizo ColorEdge) to the printer (Epson Stylus Pro 7900) is color managed (profiled via X-Rite Eye One) to ensure the highest quality standards and color consistency.

Metal Prints:
A modern frame-less look is metal prints. Dyes are infused into a coated surface on an aluminum sheet. That sheet is then mounted to an aluminum flush mount frame for support. These render an almost three-dimensional appearance. Depending on the "feeling" and characteristic of the art piece, I have them furnished in high gloss finish, or mid-gloss and satin for less reflection. Some pieces I prefer in a sheer finish, where the metal grain is visible. This adds a unique texture to a certain image, such as a backlit composition or one that is abstract in nature. These prints are scratch and water-resistant.

I currently offer metal prints at 16"x20" for $395; 16"x24" for $495; 20"x30" for $695; 24"x36" for $995; 30"x45" for $1,895; 40"x60" for $3,795 and 48"x72" for $5,295 respectively. Some compostions are available in these dimensions and prices: 20"x24" for $545; 30"x40" for $1,595; 40"x40" for $2,295; 40"x53" for $3,295; and 48"x65" for $4,795. These prices include the 1.25" thick aluminum flush mount frame as seen in these samples (besides silver, black and pewter are available upon request):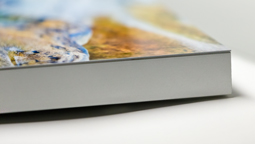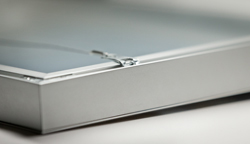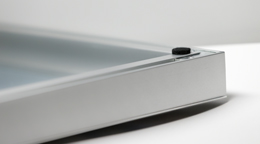 Fine Art Paper Prints:
Materials: I print on the matte, watercolor-like Moab Entrada Natural, velvety Somerset Museum Rag, and the luster Hahnemuhle Photo Rag Baryta papers. They are 100% cotton rag, which is acid-free and without optical brighteners. I use Epson Ultrachrome inks. The mats I use are archival quality alpha-cellulose and acid-free. They are neutral white in appearance. I frame my work in wood frames, either matte black or brown, depending on the image or your preference.
Print Care: These museum-quality prints should have a life span of well over 100 years given that they are displayed behind glass, kept away from moisture, and stored out of direct sunlight.
All of my prints are signed, and limited editions are numbered and signed and are supplied with a Certificate of Authenticity.
Print Sizes: I currently print in six sizes - see price list below. These are print surface sizes for an uncropped image. Please contact me should you ever require additional or precise information for a specific image. Some images are more extreme in their panoramic appearance - please use the below tiers as a guideline, but contact me regarding exact print dimensions and cost. 30" x 45" dimensions and beyond are available - please inquire.
Prices: Please e-mail or call me regarding prices for the paper type, display treatment, and dimensions you would like.
Non-reflective glass and Plexiglass can be made available at an additional cost.
Canvas Prints can be furnished upon request - please inquire.
Plus Sales Tax and Shipping where applicable. Shipping costs vary as per ship-to location - please inquire. I will ship worldwide. I accept most credit cards.